Sam
Taking the form of a food, medical and informative kit, my graduation project aims to improve the living conditions of each homeless person.

Easy to carry, each one contains disposable objects such as food and others related to feminine hygiene. Many are reusable for daily use or the second life they have.
Proposed and offered directly in the street during the night, they have the will to reverse the approach, mostly present today, by helping people directly.

It is therefore through graphic design, conception and innovation that I decided to link creation to the service of an important social cause.



Prenant la forme d'un kit alimentaire, médical et informatif, mon projet de fin d'études a pour but d'améliorer les conditions de vie de chaque sans-abri. Facile à transporter, chacun contient des objets à usage unique comme la nourriture et d'autres en lien avec l'hygiène féminine. Beaucoup sont réutilisables pour un usage quotidien ou la seconde vie qu'ils possèdent. Proposés et offerts directement dans la rue pendant la nuit, ils ont la volonté d'inverser la démarche, présente majoritairement aujourd'hui, en venant en aide directement aux personnes. C'est donc par le design graphique, la conception et l'innovation que je décide de lier la création au service d'une cause sociale importante



A huge thanks to the talented Marius Pittié who helped me with the 3D rendering of the packaging and the bag.

Typography.........Akkurat LL, Le Murmure


Field..............Art direction, visual i

dentity,packaging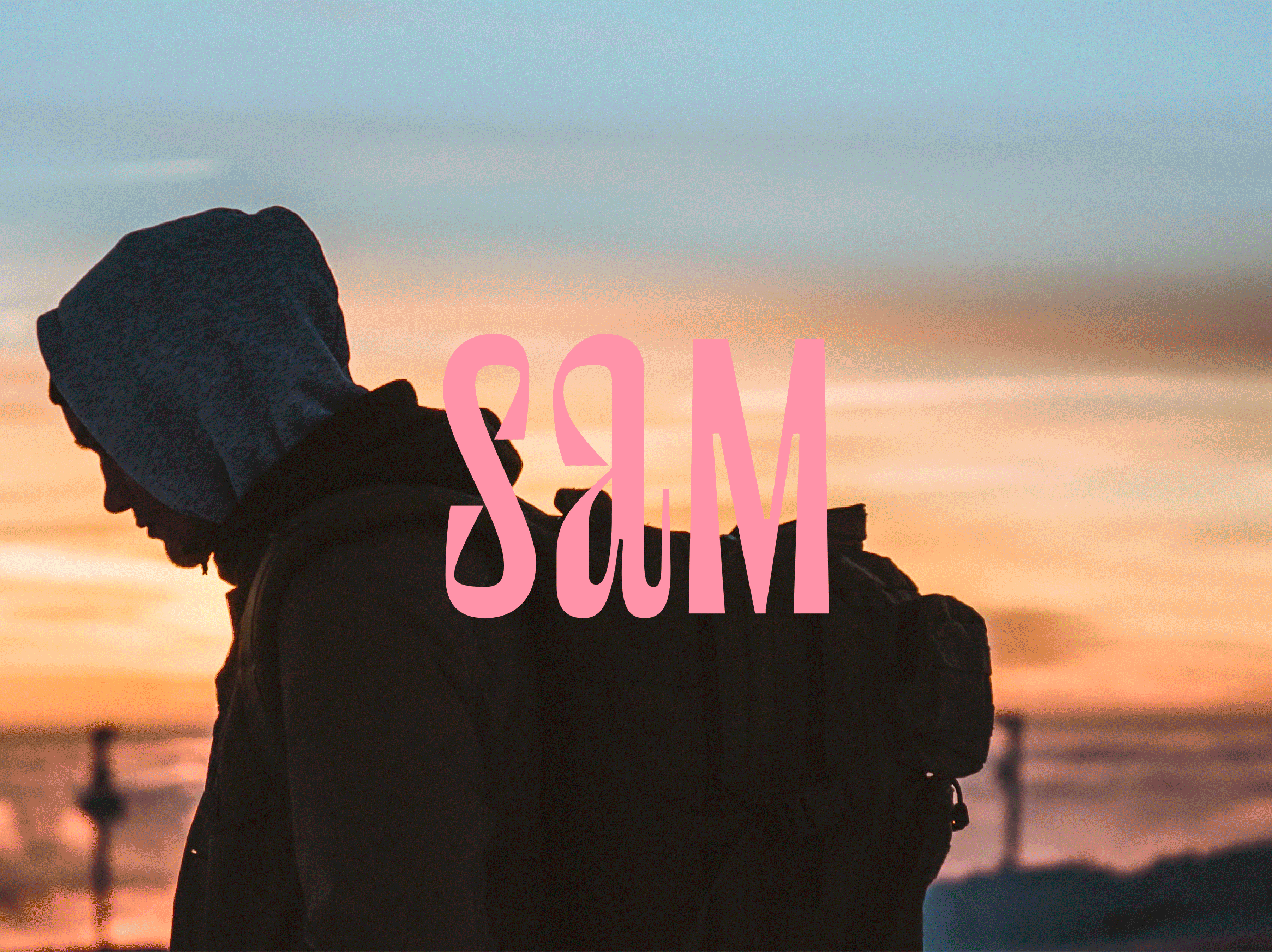 The bag

Carrying the kit, the bag was thought beyond its primary purpose. Made of waterproof material, it keeps the kit away from the weather. Thanks to the valve on the front, the Sam bag has a second life. Its technology to make it waterproof thanks to the press studs allows it to be transformed into a pillow thanks to air inflation.

Transportant le kit, le sac a été penser au-delà de son utilité première. Conçu en matière imperméable il permet de garder le kit à l'écart des intempéries. Grâce à la valve située sur la face, le sac Sam possède une seconde vie. Sa technologie permettant de le rendre étanche grâce aux boutons pression lui permet de se transformer en oreiller grâce à un gonflage à l'air.


The kit

Made out of cardboard, the kit has been designed on a single pattern to make it less fragile and optimize its use.
Using the principle of superimposition, it saves space during transport.

Fabriqué en carton, le kit a été pensé sur un seul et même patron afin de le rendre moins fragile et optimiser son utilisation.
Utilisant le principe de la superposition, cela permet de gagner de la place lors du transport.
Optimised modularity

All the elements inside are part of a real reflection to usefully help all homeless people through the innovation and technology they adopt.
Tous les éléments présents à l'intérieur relèvent d'une véritable réflexion afin d'aider utilement tous les sans-abris, et ce par l'innovation et la technologie qu'ils adoptent.
To facilitate communication between Sam and the homeless, the universal language of the pictogram was used as a priority in the project to ensure understanding for all.

Pour faciliter la communication entre Sam et les sans-abris, le langage universel du pictogramme a été utilisé en priorité dans le projet afin de garantir une compréhension pour tous.







How to communicate


A city map, a list of available products and other aids are included in the kit. English and French have been chosen for all communication, with both languages on the front and back of all materials.

Un plan de la ville, une liste de produit disponible et d'autres aides sont incluses dans le kit. L'anglais et le français ont été choisis pour toute la communication, chacune des deux langues sur le recto et le verso de tous les supports. The application allows volunteers to record on their own account the information of the homeless people they accompany, in order to ensure the proper distribution of the products. It also allows donors to make donations for Sam.

L'application permet aux bénévoles d'enregistrer sur leur propre compte les informations des sans-abris qu'ils accompagnent, afin de garantir la bonne distribution des produits. Elle permet aussi aux donateurs d'effectuer des dons pour Sam.